The Problem
For millions of people who travel hundreds of miles a day, the time in between their origin and destination is stressful and fatiguing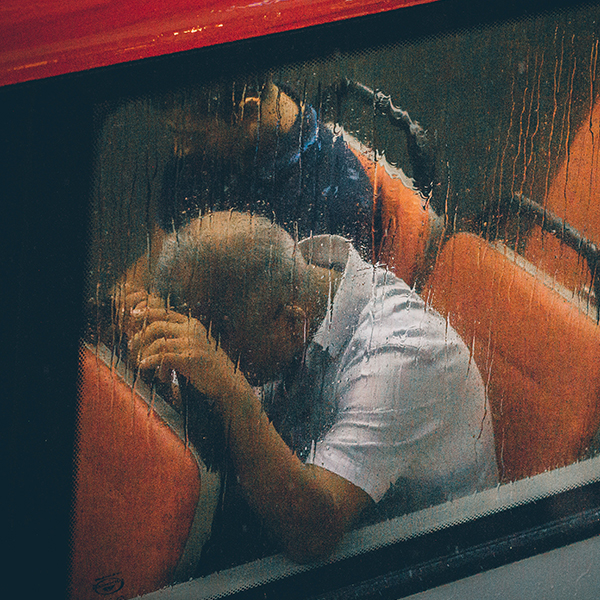 Travel is often about getting from point A to point B, with little-to-no consideration given to fostering community, connection, and well-being.
The current options are few, expensive, and stressful. Most travelers are fed up with long airport lines, uncomfortable taxis, and grueling traffic. On top of that, travel often means long periods of time away from friends, family, and loved ones. And for millions of Americans who slog back and forth between cities, often hundreds of miles apart, it takes a toll not only on their wallets and bodies, but on the quality of life.
Census data indicates that commutes continue to increase year-over-year. The average American commute has gotten nearly 20% longer in the last fifty years. Americans spent nearly 30 billion hours traveling in 2014, and the amount of people traveling long distance per day for work is on the rise – 3.6 million American workers spend at least three hours a day on the road, which means they spend a full month out of the year commuting. As cities are becoming more and more expensive, for many working families, living close to a job in a city center is no longer an option.
There's also a massive body of social science and public health research demonstrating the negative effects of commuting on personal and societal well-being. Longer commutes are linked with increased rates of obesity, high cholesterol, high blood pressure, back and neck pain, divorce, depression and death. One recent study concluded that if one spouse commutes longer than 45 minutes, that couple is 40% more likely to get divorced.
At the societal level, people who commute more are less likely to vote, more likely to be absent from work, and less likely to escape poverty. The effects can be devastating, but for most Americans, the solutions are few and far between.
A Big Idea
For Tom Currier, founder of Cabin, it all started with a single question: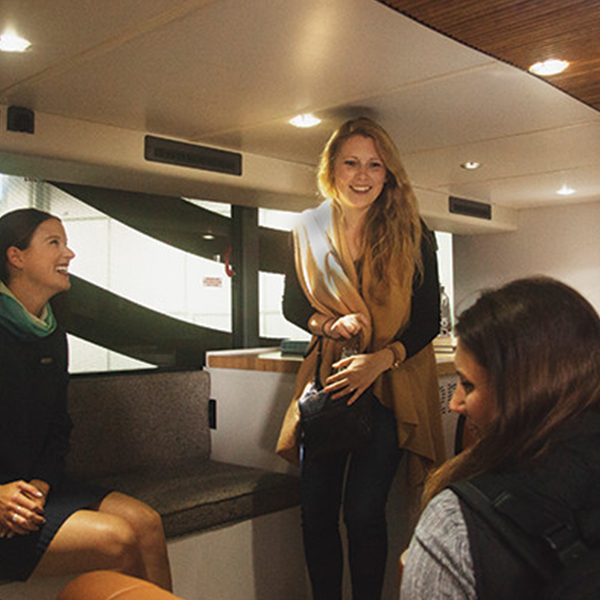 It's an experience akin to teleportation – you basically fall asleep and wake up somewhere new.
Cabin is attempting to solve one of those problems that most ignore because its just been accepted that uncomfortable, unpleasant experiences are just part of long-distance travel. So in order to achieve their vision of a seamless, comfortable ride that supports fully reclined sleep pods, Cabin had to invent a whole new kind of bus. Cabin Cloud is the first active suspension system designed specifically with sleep in mind. Their obsessively engineered technology not just improved the overall comfort of the experience, but made overnight travel a viable option. Combining patent-pending software and hardware, the Cabin technology mutes "road turbulence" and dramatically reduces vibration, enabling a good night's sleep while on a moving vehicle.
Here's how it works:
Cozy up in your private sleeping cabin.\
Cabin's surprisingly spacious sleep pods are incredibly comfortable, more like a moving hotel then a commuter bus.
Departure is a dream\
Passengers only have to arrive 10 minutes before departure and are welcomed by hospitality-trained attendants to unwind in the lounge.
Sleep away the miles\
Cabin's super soft sheets and fluffy pillows mean passengers get their own private sleeping cabin with hotel-like amenities, including a privacy shade, blackout drapes and soundproof walls.
Arrive refreshed and recharged\
By the time you arrive at your destination, you've had a chance to rest, wash up, get dressed, and be ready hit the ground running.
In addition to a superior experience, Cabin's mission to make traveling well more affordable – their flat rate is cheaper than flying and more convenient than driving.
Currently Cabin's sole route is between San Francisco and Santa Monica, as they test and refine the concept. The trip takes about eight hours, which is perfect for getting a good night's sleep.
Cabin's vision is to a transformational effect on society by giving individuals back hours of their day. For the 3.6 million workers who regularly commute long distances, saving them a few hours a day of unproductive time would return 1.8 billion man-hours of potential productivity released back into the economy.