The Problem
Cemeteries take up a million acres of land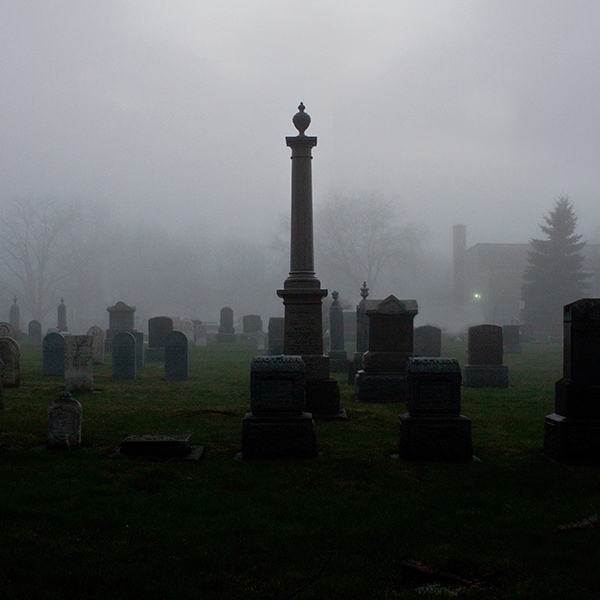 Sooner or later, the whole body, including the gallons of toxic, carcinogenic embalming fluid, could end up in the water table where they're buried.
In North America alone, traditional burial accounts for over 30 million feet of wood and 90,000 tons of steel for coffins. Much of this wood is highly valuable and comes from tropical hardwoods, including mahogany. The amount of steel used in caskets and vaults in North America yearly is enormous – each year American's use enough steel in burials to remake the Golden Gate Bridge. Enough concrete is used in burial vaults to build a highway between San Francisco and Portland. Not to mention, the manufacturing and transport of caskets requires vast amounts of energy.
Casket and vault burials also create significant environmental impact. The process of preservation emits toxic chemicals into the air and soil and thousands of acres of land are cleared and used for traditional tombstones each year.
The challenge isn't getting any easier. Every year, tens of millions of the 7.4 billion people on Earth will die. A portion of those will be cremated, but millions will be buried in the ground, forever using pounds of steel, wood and toxic embalming fluid. As the population on Earth grows, so too does the number buried just below the surface, rendering millions acres of soil useless for crops, housing, or natural growth.
On top of the environmental concerns, a traditional funeral and burial can cost upwards of $10,000, which barely gets you the basics such as embalming, a casket, ceremony, and burial. Other elements, often included in the burial tradition are extra costs; flowers, limos, obituaries, vaults and other trappings. The financial burden is exacting, and considering over 80% of Americans are already in debt, sudden burial costs could easily cause many Americans to fall into bankruptcy.
A Bold New Vision
America's first conservation spreading forests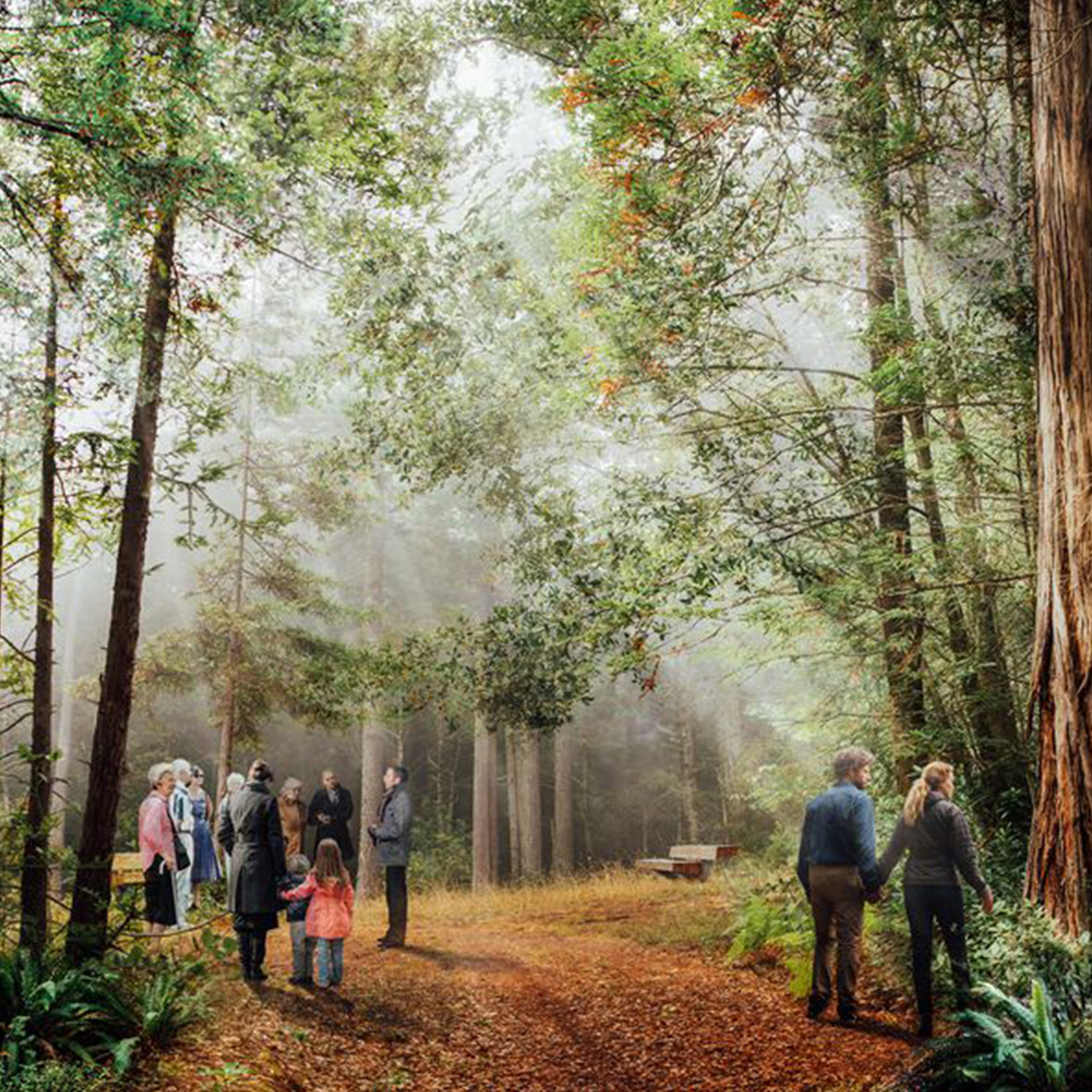 We aim to protect a million acres of forest while creating a memorial that will be shared with generations to come.
Better Place was cofounded by Sandy Gibson, whose own experience with loss of several family members caused him to rethink the end-of-life process. After talking with other relatives and friends, Sandy realized that most of us are looking to find something positive in the face of death of a loved one. Inspired by Viktor Frankl's writing in Man's Search for Meaning, Sandy began envisioning a new solution in which enables death to be a vehicle for meaning and humanity, instead of pain and anger.
For Sandy, the inception moment for Better Place was on the anniversary of his mother's passing. In his own words: "I went over to the cemetery to visit my parents' grave and stood looking at our family tombstone. As my eyes wandered and stared at the old, decaying monuments and the few trees that stood in the graveyard, I could hear the busy street behind me. I tried to focus on why I was there, but as a second loud bus rumbled by behind me, I thought angrily: there has to be a better place than this- and the idea of trees instead of tombstones came back to me. In that moment, I realized that there could be something better, it just had to be different. It had to be somewhere beautiful and full of trees. It had to be full of life and in a place that mattered to my family. Standing there, thinking about what that better place would be, I realized I'd found the business and the purpose that I had been looking for."
Sandy's mission with Better Place is to give every person and every family the chance to leave the world a little bit more beautiful than they found it. Better Place Forests is North America's first sustainable, cremation-only forest cemetery. Ashes of the deceased will be buried underneath trees, with the trees serving as living "tombstones" for each person. As a result some of North America's most beautiful natural spaces will be protected and preserved.
The company's first forest cemetery will be set in a protected part of Northern California's coastal forests. Better Place Forests aims to open forests all over the United States within the next five years. Their long-term vision: keeping families together longer and helping pass on the dream of being a part of nature somewhere beautiful.